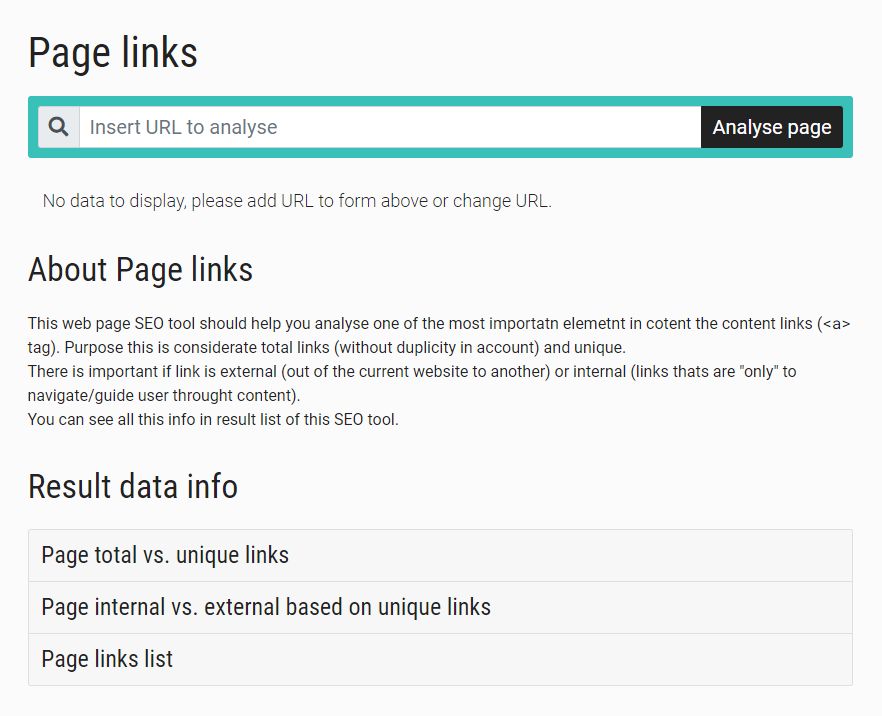 Let's start with new SEO web page tool "Links in page content":
This tool should help you analyse one of the most important element, content links (<a> tag).
After you insert given URL to fetch content of page you get list of content links.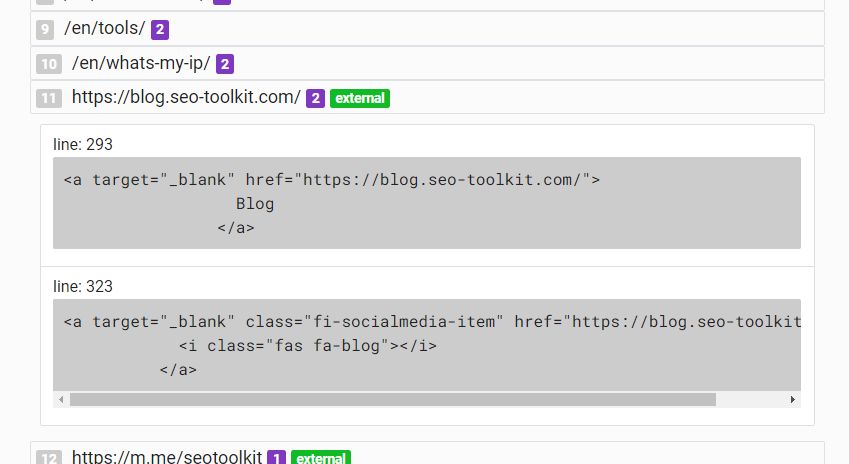 List item contain:
link href attr to where this link go
count of duplicate occurrences ("duplicity" – in this case its good if there is no too many)
indication if link is to external source (another website) to identify also internal or external links
"after click on item" you will see whole html code of link with its line in code (code itself is not formatted and shown as it is in code)
Above the listing you can see some statistics for finding web page content links.

Page total vs. unique links
Comparison all links (total count) in content versus unique links in content. This could help find out how much duplicated links are on page.
Page internal vs. external based on unique links
Comparison of unique links in page content which are internal versus external links. This could help analyse link building and content linking.
We hope that this tool will help you analyze content and we will be adding some features in future to this tool and combinate it with some other tools. 😉
There was also made some fixes in our tools and content and we hope it will work for you.